Hyvin suunniteltu ja oikein toteutettu ulkoistus lisää liiketoiminnan tehokkuutta ja kannattavuutta. PolarPron avulla ulkoistatte jonkin tietyn osan tai koko logistiikkanne ammattilaisten vastuulle.
Työtä tehdään asiakkaan tiloissa, laitteilla ja järjestelmillä tai tarvittaessa laitteet hoituvat myös PolarPron puolesta. Yrityksenne voi keskittyä omaan ydinliiketoimintaansa ja varautua kausivaihteluihin hallitusti, kun PolarPro ottaa vastuun ulkoistettavan osan toiminnasta.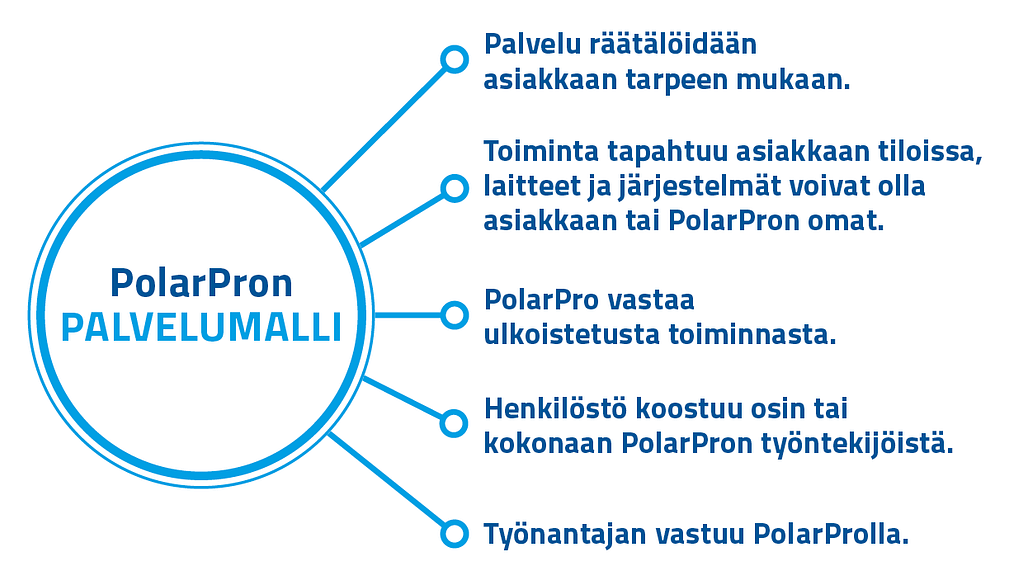 Send a contact request by filling the form
PolarPron onnistumisprosentti rekrytoinneissa on ollut erittäin hyvä"
Reko Leino, Etra
"PolarPro tuntee hyvin toimintamme osa-alueet ja löytää meille juuri oikeanlaiset henkilöt"
Lasse Sevonkari, SLO Oy
PolarPro handles our staffing needs flexibly and reliably.
Vesa Vannesluoma, Van & Poika